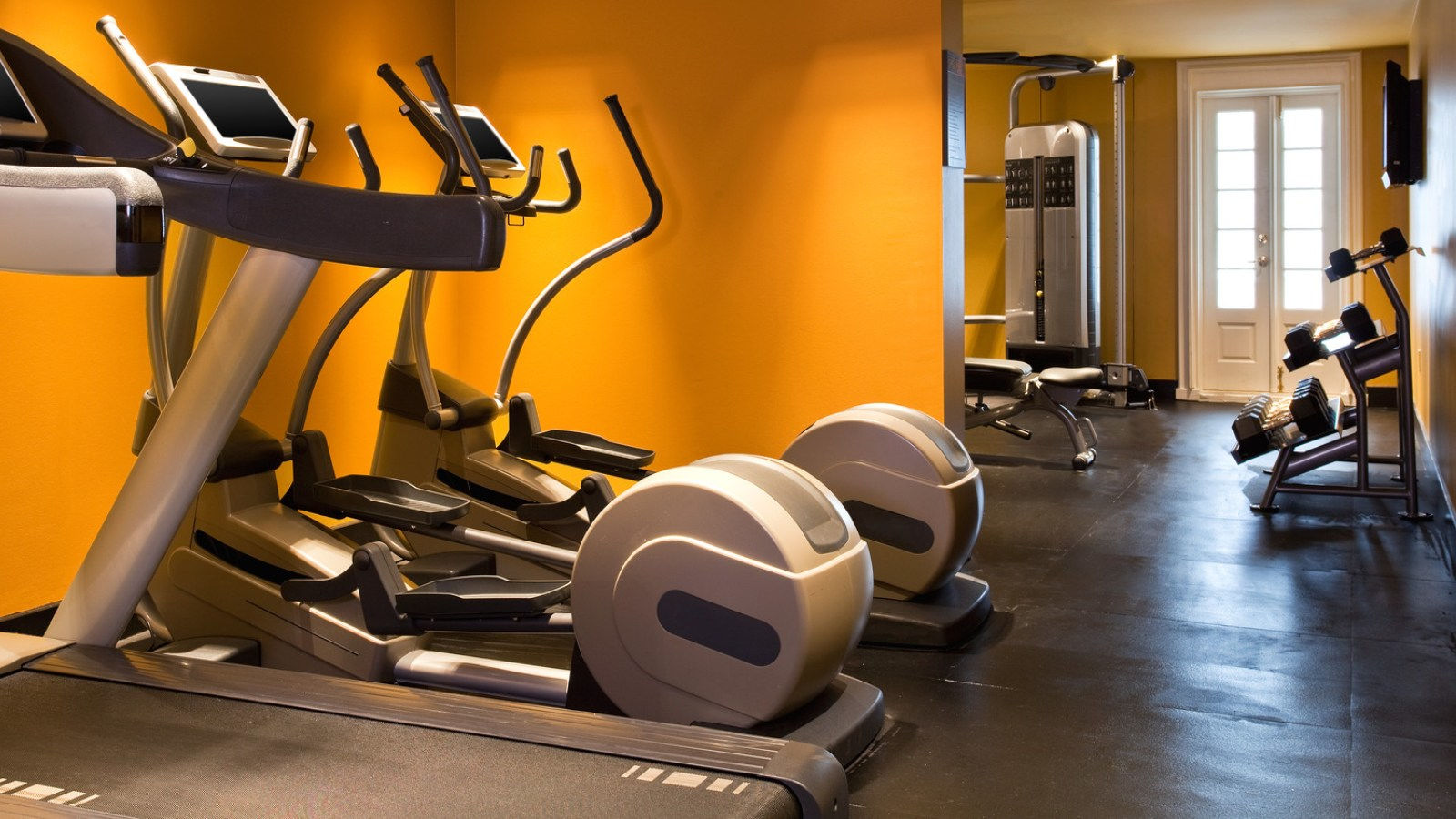 At W New Orleans - French Quarter work out with with muscle-toning weights and a heart-pounding selection of cardiovascular equipment at FIT Fitness Center. When exercise is this much fun, fitness is easy.
In the state-of-the-art FIT fitness facility, fitness warriors will love the comprehensive array of treadmills, elliptical machines and stationary bikes, weight machines by Technogym featuring integrated TV and Fast Track controls, free weights, yoga mats, balance balls and jump ropes.
Or if you prefer the inspiration of customized workouts, our Whatever/Whenever® service will hook you up with a personal trainer. All guests enjoy 24-hour complimentary access with their room key.
Natural daylight
Personal Trainer upon request
State-of-the-art equipment
BY RESERVATION: New Orleans Running Tours at W French Quarter
Staying in shape and exploring New Orleans just got easier with new fitness tours at W French Quarter. Led by The Sweat Social, a fitness services company designed for travelers, Discovery Running Tours are a new concept that gives the lonely run a facelift by leading participants on a stride through time and history. Taking a breather at historical points of interest, you'll meet authentic tour guides for memorable insights into New Orleans' famous history along your 45-minute jog. The run begins at W French Quarter and goes through the historic French Quarter and beyond.
Running tours are on-demand for hotel guests and cost $40/person. Contact The Sweat Social at info@thesweatsocial.com or call +1 504 510 1973 to make a reservation. Mention that you're a hotel guest for 10% off.
BY RESERVATION: On-demand Fitness Classes from The Sweat Social
Tone your muscles in some of New Orleans' most iconic locations, or at the convenience of the hotel. Fitness classes include HIIT, Tabata, Kickboxing, Yoga and Pilates. All necessary equipment is available for you including motivating playlists and instructors. Classes last 30 - 40 minutes and cost $30/person. Contact The Sweat Social to make your reservations. Mention that you're a hotel guest for 10% off.